Posts for: June, 2013
By Michael J Morris, DDS
June 27, 2013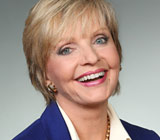 She's an international star who's recognized everywhere she goes. As Carol Brady, she was an ambassador for the "blended family" before most of us even knew what to call her bunch. And her TV Land Pop Culture Icon Award is on permanent display in the National Museum of American History. So what item that fits inside a purse can't Florence Henderson do without?
"I will never leave home without dental floss!" she recently told an interviewer with Dear Doctor magazine. "Because I have such a wide smile, I have found spinach or black pepper between my teeth after smiling very broadly and confidently."
Henderson clearly understands the importance of good oral hygiene — and she's still got her own teeth to back it up! In fact, flossing is the best method for removing plaque from between the teeth, especially in the areas where a brush won't reach. Yet, while most people brush their teeth regularly, far fewer take the time to floss. Is there any way to make flossing easier? Here are a couple of tips:
Many people have a tendency to tighten their cheeks when they're holding the floss, which makes it more difficult to get their fingers into their mouths and working effectively. If you can relax your facial muscles while you're flossing, you'll have an easier time.
To help manipulate the floss more comfortably, try the "ring of floss" method: Securely tie the floss in a circle big enough to easily accommodate the fingers of one hand. To clean the upper teeth, place fingers inside the loop, and let the thumb and index finger guide the floss around each tooth. For the lower teeth, use two index fingers. Keep moving the floss in your hand so you always have a clean edge... and remember, the goal is to get the tooth clean, but it shouldn't hurt — so don't use too much pressure or go too fast.
So take a tip from Mrs. Brady: Don't forget the floss! If you would like more information about flossing and other oral hygiene techniques, please contact us for a consultation. You can learn more in the Dear Doctor magazine article "Flossing: A Different Approach."
By Michael J Morris, DDS
June 14, 2013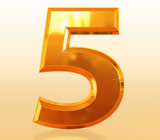 Nothing conveys confidence quite like a bright, white smile. Unfortunately, not all smiles are created equal. And, some smiles are much whiter than others. Whether your teeth have become discolored from food and drink or general wear and tear from aging, you may find yourself looking in the mirror one day wishing that there was a simple way to enhance your smile.
You've probably seen many over-the-counter products that claim to whiten your teeth. However, the strongest and fastest whitening solutions are those that are available in our office. There are many reasons why a professional whitening treatment might be the right solution for you. Here are a few:
Economical. Whitening is one of the least expensive cosmetic remedies available to improve a faded smile.
Convenient. Depending upon your time frame, you will be able to choose from whitening at home or in our office. With in-office whitening, we will apply a gel to your teeth and leave it on for about an hour. With take-home whitening, you'll receive custom-made trays that we will ask you to fill with the whitening gel and leave on your teeth 30 minutes a day, twice a week for about six weeks.
Effective. With professional whitening, your teeth will get anywhere from three to eight shades lighter. It's a noticeable difference that will surely help you regain confidence in your smile.
Low-Risk. Since whitening is a non-invasive procedure, the side effects are minimal. You may feel a bit of tooth sensitivity or gum irritation following treatment, but if such effects do occur, they will last no more than one to four days.
Easy to Maintain. Whether you choose in-office or take-home, your whitening treatment will likely last from six months to two years. The good news is that your new white smile will be easy to maintain. By avoiding tobacco and foods containing tannins such as red wine, coffee and tea, you will be able to preserve the brightness of your smile. You should also continue your regular oral care routine of brushing twice a day and flossing daily.
If you would like more information about teeth whitening, please contact us or schedule an appointment for a consultation. You can also learn more by reading the Dear Doctor magazine article "Important Teeth Whitening Questions Answered."