Posts for tag: diabetes
By Michael J Morris, DDS
July 02, 2014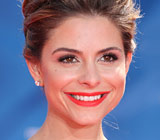 As the youngest person ever to host Entertainment Tonight, Maria Menounos, an independent filmmaker, actress, and co-host of daily entertainment news program Extra, has made a huge splash in the world of entertainment journalism. However, she is also an avid ambassador for the American Diabetes Association, a cause that is very dear to her heart because her father is a diabetic.
Her father's illness taught Menounos and her family about the importance of maintaining good general and dental health. This included a diet packed with fruits and vegetables, many of which they raised themselves. According to Menounos, they also ate little-to-no junk food. These habits still help keep the busy celebrity journalist fit and smiling with beautiful, healthy teeth.
Speaking of her smile, Menounos openly discusses her oral health in her interview with Dear Doctor magazine. She has had no major dental enhancements — not even braces — but does occasionally brighten her smile with tooth whitening. She also feels that her teeth are healthy due to the sealants she had as a child.
We could not agree more with Maria! Sealants for the tiny grooves in teeth known as "pits and fissures" are something that every parent or caregiver should consider for their children. The enamel of newly erupted teeth is more permeable, meaning that the acids produced by bacteria in the mouth can damage these teeth more easily, making them more susceptible and less resistant to decay. The good news is that dental sealants help protect teeth until the enamel has matured. Because of sealants — along with fluoride, good hygiene, and better nutrition (including less sugar consumption), tooth decay has been dramatically reduced.
If you are interested in learning more about dental sealants, contact us today to schedule an appointment so that we can conduct a thorough examination. During this private consultation, we will also discuss any questions you have as well as what treatment options will be best for you or your children. However, to learn more about dental sealants now, you can continue reading the Dear Doctor magazine article "Sealants for Children." And to read the entire interview with Maria Menounos, please see the Dear Doctor magazine article "Maria Menounos."
By Michael J Morris, DDS
February 03, 2013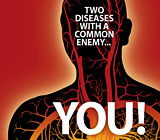 Both diabetes and gum (periodontal) disease are chronic inflammatory diseases that have negative consequences for millions of people worldwide. But before we continue, let's define these two diseases:
Periodontal disease is a condition in which biofilms of dental bacterial plaque stick to teeth near the gum lines causing the gum tissues to become inflamed and infected. If not treated properly and in an early stage, it can cause severe damage to the bone that supports the teeth, resulting in tooth loss. It occurs in the absence of good oral hygiene which includes ineffective daily brushing and flossing and neglecting to see your dentist.
Diabetes is a chronic condition in which blood glucose (sugar) levels become excessive. Glucose is the body's main source of sugar for energy. The hormone insulin, among other mechanisms, normally controls glucose. Prolonged elevated blood sugar levels are harmful and ultimately can even be life threatening if left untreated. With type 1 diabetes, insulin injections (shots) are required to maintain the proper blood sugar levels because the body no longer produces its own blood sugar. Type 2 diabetes is generally less severe and can usually be treated with a combination of diet and medication.
And while both of these diseases share the same common enemy, you, there is scientific evidence revealing links between the two. Diabetes increases the risk factor for developing periodontitis, and conversely, periodontal disease makes it more difficult for diabetics to control blood glucose levels.
Want To Learn More?
Learn more about these two diseases and their relationship by reading, "Diabetes & Periodontal Disease." Or if you have diabetes but haven't had a dental exam and cleaning in a long time, contact us today to schedule a consultation. You can also use this consultation to discuss any questions or concerns you have about your oral health and its relationship to your diabetes.