Posts for tag: oral cancer
By Michael J Morris, DDS
January 29, 2019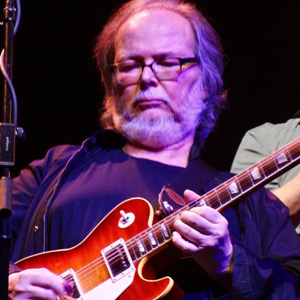 Fans of the legendary rock band Steely Dan received some sad news a few months ago: Co-founder Walter Becker died unexpectedly at the age of 67. The cause of his death was an aggressive form of esophageal cancer. This disease, which is related to oral cancer, may not get as much attention as some others. Yet Becker's name is the latest addition to the list of well-known people whose lives it has cut short—including actor Humphrey Bogart, writer Christopher Hitchens, and TV personality Richard Dawson.
As its name implies, esophageal cancer affects the esophagus: the long, hollow tube that joins the throat to the stomach. Solid and liquid foods taken into the mouth pass through this tube on their way through the digestive system. Worldwide, it is the sixth most common cause of cancer deaths.
Like oral cancer, esophageal cancer generally does not produce obvious symptoms in its early stages. As a result, by the time these diseases are discovered, both types of cancer are most often in their later stages, and often prove difficult to treat successfully. Another similarity is that dentists can play an important role in oral and esophageal cancer detection.
Many people see dentists more often than any other health care professionals—at recommended twice-yearly checkups, for example. During routine examinations, we check the mouth, tongue, neck and throat for possible signs of oral cancer. These may include lumps, swellings, discolorations, and other abnormalities—which, fortunately, are most often harmless. Other symptoms, including persistent coughing or hoarseness, difficulty swallowing, and unexplained weight loss, are common to both oral and esophageal cancer. Chest pain, worsening heartburn or indigestion and gastroesophageal reflux disease (GERD) can also alert us to the possibility of esophageal cancer.
Cancer may be a scary subject—but early detection and treatment can offer many people the best possible outcome. If you have questions about oral or esophageal cancer, call our office or schedule a consultation. You can learn more in the Dear Doctor magazine article "Oral Cancer."
By Michael J Morris, DDS
December 26, 2014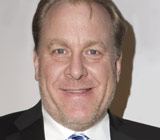 For years, even as tobacco use began to decline and disappear in most settings, professional baseball seemed one of the few exceptions. Now, the tide is finally turning. Recently, the legendary right-hand pitcher Curt Schilling revealed that he had been treated for oral cancer — and said that his chewing tobacco habit was to blame. "I'll go to my grave believing that was why I got [cancer]," Schilling told the Boston Globe.
Schilling isn't the only former player whose oral cancer is blamed on smokeless tobacco. Tony Gwynn, Hall of Famer and beloved coach, recently passed away from oral cancer at the age of 54. His death led to players pledging to give up the habit. But many still use "dip" or "snuff," thinking perhaps it's not so bad after all.
In fact, nothing could be further from the truth. With nicotine as its active ingredient, chewing tobacco can be just as addictive as cigarettes. Not only is nicotine addictive, it also increases heart rate and blood pressure, constricts the arteries, and affects the body in other ways. In addition to nicotine, chewing tobacco contains about 30 other chemicals known to cause cancer.
Tobacco use of any kind is a major risk factor for oral cancer. While it isn't as well-known as some other types of cancer, oral cancer can be just as deadly. About 43,000 people in the U.S. are diagnosed with it each year — and the 5-year survival rate is just 57%. One reason for the relatively low survival rate is that oral cancer isn't usually detected until it has reached a later stage, when it's much harder to treat.
What can you do to reduce your risk for oral cancer? Clearly, you should stop using tobacco products of any kind. Moderating your intake of alcohol, and eating more plant foods and less red meat can also have an impact. And don't forget to have regular dental checkups: cancer's warning signs can often be recognized in an oral examination — and early detection can boost survival rates to 80-90 percent.
How does Schilling feel about chewing tobacco now? "I lost my sense of smell, my taste buds for the most part. I had gum issues, they bled, all this other stuff," he told the Globe. "I wish I could go back and never have dipped. Not once."
If you have questions about oral cancer or cancer prevention, contact us or schedule an appointment for a consultation. You can learn more in the Dear Doctor magazine articles "Chewing Tobacco" and "Diet and Prevention of Oral Cancer."
By Michael J Morris, DDS
August 21, 2013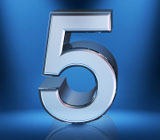 According to a recent study from the National Cancer Institute, a branch of the National Institutes of Health, the incidence of cancer is dropping and the survival rate is increasing. In general, the outlook for patients undergoing treatment for the disease is getting better and better. Unfortunately, it's possible that some essential lifesaving treatments, like chemotherapy and radiation, can adversely affect your oral health. If you (or a loved one) need cancer treatment, however, there are some things you should know that can help minimize the possible complications and side effects.
Chemotherapy and radiation are effective cancer treatments, but they may cause oral health problems. These therapies work by attacking cancer cells, but they can also damage healthy cells, including those in the salivary glands and the lining of the mouth. Common symptoms may include a dry mouth or uncomfortable mouth sores. Cancer patients may also be at higher risk for dental disease, especially tooth decay.
Prevention is the best way to minimize these problems. It's important to have a complete dental evaluation before cancer treatment begins. Side effects often result when the mouth isn't healthy prior to the start of therapy — so if there's time for necessary dental treatment beforehand, it can be beneficial in the long run.
Taking good care of the mouth is crucial at this time. During cancer treatment, proper brushing is more important than ever. A fluoride gel or antibacterial rinse may be prescribed to help prevent tooth decay. Prescription medications are sometimes recommended to alleviate dry mouth, but drinking plenty of water, chewing xylitol-containing gum, or using a soothing rinse of salt, water and baking soda can help too.
A team approach is essential for the best care. This includes coordination between dentists and oncologists (cancer specialists), and sharing information about prescription and non-prescription drugs, medical histories and treatment plans.
It's vital to understand and follow medical recommendations. This means not only getting the necessary treatments and taking prescribed medications, but also learning to recognize the warning signs of potential problems. With the support of our office, your oncologist, and caring family and friends, we can make cancer treatment as comfortable as possible and help obtain the best outcome.
If you would like more information about cancer treatment and oral health, please contact us or schedule an appointment to discuss your treatment options. You can learn more in the Dear Doctor magazine article "Oral Health During Cancer Treatment."